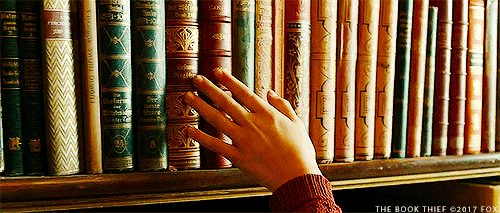 Lets go back in time;
Between ages 6-10
My mom owned a store that carried household items and for some reason had books that could be rented out for people to read and return. Who remembers GOOSEBUMPS by R.L. Stine. I loved those books. I can tell you that after school, I would sit in my mom's shop and read them. I am pretty sure I read every Goosebumps book that was ever written by R.L. Stine.
As an Adolescent (ages 10 – 19)
I read my first inspirational book this period and it was called "Rich Dad, Poor Dad by Robert Kiyosaki". I cannot tell you I understood anything I read and it was more of a punishment or better still "training" from my dad. He (my dad) made sure that I gave him a weekly update/run down of what I have read for the week; so while reading I was making notes in order to have something to say at the end of the week. LOL
For some reason, I enjoyed the book even if I did not understand a word Robert Kiyosaki was saying. I remember seeing asset and liabilities and graphs and wandering why on earth someone would sit down and write a book like that and call it "Inspirational". (If only I knew)
Getting older (still within the age bracket specified above), I started gathering more inspirational books and reading them. I read Failing Forward by John Maxwell, Think and Grow Rich by Brain Tracy, Who Moved my Cheese by Kenneth Blanchard and couple more (I can't remember); Oh! I also re-read Rich Dad Poor Dad together with Rich Kid Smart Kid. While reading these books, I had a notepad taking down points and quotes for my mental reservoir
I am sure you are thinking "What a childhood mahn!"
At age 18 – 19, I dumped inspirational books and started reading Karen Kingsbury, Nora Roberts, Ted Dekker and Frank Peretti (I read other authors but I can't remember). I loved Nora Roberts. Like I LOVED HER! Then I started disliking romance novels – which was what Nora Roberts wrote – and I wasn't sure why. I think it was because there wasn't any thrill for me there (story for another day). Karen Kingsbury on the other hand was sad; her stories made me cry, like WEEP! And I just couldn't keep up so I focused on Ted and Frank and I am in LOVE with them (LOL)
As a Youth/Young Adult (ages 20 – present)
I again went back to inspirational books because I loved motivation and also love motivating people; so I went back to them. I actually still read inspirational books and make notes.
I also added to my shelf relationship books because at that point I felt like I was sinking into a dark worm hole and books were my way out to the light.
In 2014, I got a kindle which even made my book addiction worse or would I say better because now I had no excuse of phone battery was low, or book couldn't fit into my bag. I remember reading a book on the train and literally said out loud "WHAT??? NOOO!!!" with my eyes wide open while flipping to the next page. Then, I felt goosebumps on my body so I looked up and people were staring at me; that's when it hit me that I was on a train and I just smiled sheepishly and went back to my book or rather my world. To be honest, I could not be bothered about people at that moment, I really needed to know what happened in the book
Fast forward to now, I started this blog in July 2017 and it has reinforced my love for reading and writing. The book-lovers' world is so vast and I never knew how much people loved books until I decided to take it "seriously". Honestly it is not that serious, I read because I can't help it; I just love reading
I would love to hear about how your love for reading began
Please reload